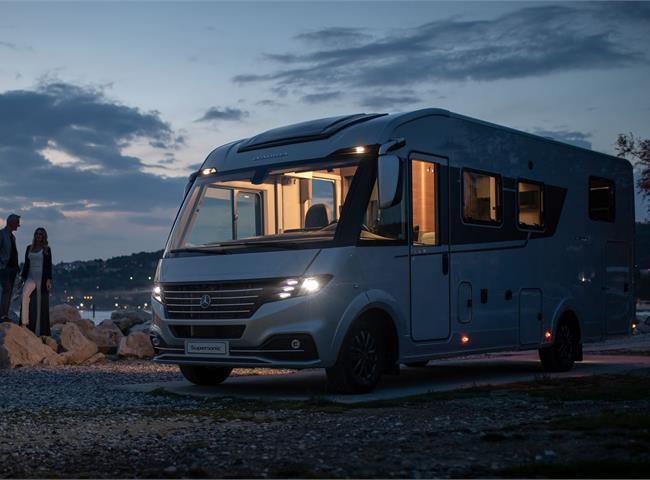 In the penultimate week of May, just before the imaginary start of the camper season, Adria presented its new car, which is the most luxurious in its category. During the official presentation in the Slovenian port city of Portorož, we could not only see it, but even try it out. 
The first thing that catches your eye about the car is the sophisticated, elegant design, which is evident not only from the clean lines of the car, but especially thanks to the luxurious minimalist interior, which looks modern yet timeless. 
Also new is the integration of the chassis and engine choice. The Supersonic is integrated into the chassis of the Mercedes-Benz brand, which is synonymous with luxury, elegant design and precision craftsmanship and, above all, performance.
Of course, the Supersonic also stands out for its equipment. On the exterior, you will appreciate, for example, the air diffusers, reversing camera and multifunctional Hella LED lights, the awning or the heated and electrically operated exterior mirrors. 
The modern living spaces have been designed with a vision of uncompromising comfort, luxury and practicality. There are several layouts to choose from, but there will be no shortage of spacious living areas, an innovative minimalist kitchen with the finest appliances, a comfortable bedroom and a large luxurious bathroom. 
We can tell you more about Supersonic at our branches, if you have any questions, please do not hesitate to contact us. 
ADRIA
https://www.adriakaravany.cz
ADRIA

/images/logo.png