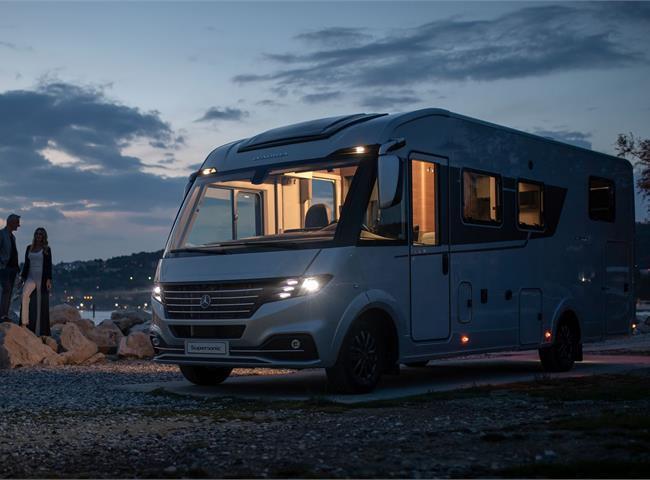 Enjoy a luxury holiday in a motorhome. The premium Adria Supersonic 780 SL is now available for rent in our Adriarent rental. 
The Supersonic is integrated into the chassis of Mercedes-Benz, a brand synonymous with luxury, elegant design and precision craftsmanship and, above all, performance.
The car stands out for its equipment. On the exterior, you will appreciate, for example, the air diffusers, reversing camera and Hella multifunction LED lights, the awning or the heated and electrically operated exterior mirrors. 
The modern living spaces have been designed with a vision of uncompromising comfort, luxury and practicality. There are several layouts to choose from, but there will be no shortage of spacious living areas, an innovative minimalist kitchen with the finest appliances, a comfortable bedroom and a large luxurious bathroom.
ADRIA
https://www.adriakaravany.cz
ADRIA

/images/logo.png